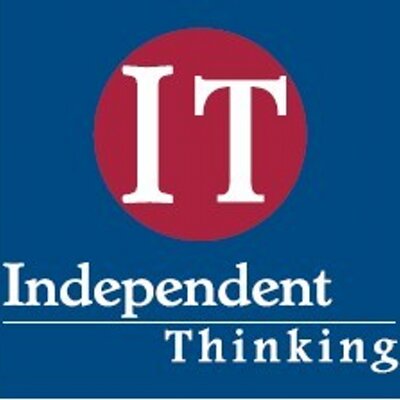 George Jackson Academy
New York, New York
Interim Head of School Opportunity
for July 2019
George Jackson Academy (www.gjacademy.org) opened its doors at 104 St. Mark's Place in NYC's East Village in the fall of 2003. An independent school in the Lasallian tradition, GJA develops young men of character with a commitment to academic excellence, courage, personal honor, and integrity as guiding principles. The school was founded to serve academically talented, economically disadvantaged boys of diverse backgrounds. It is unique among independent schools in that it is highly selective, privately funded, and serves economically disadvantaged students. Originally including Grade 4, the 2019-2020 school year will be the first year of a Grade 5-8 structure with an anticipated enrollment of 124 this fall. The school is independent and non-sectarian; however, it is a school community that encourages the practice of each individual's faith. There is a commitment to and respect for the sharing of the diversity of cultures and faiths represented in the school community.
Brother Brian Carty founded the school to honor his former student, friend, and supporter George Jackson. Jackson, the oldest of four children, was raised in Harlem by a determined single mother. Jackson graduated from Harvard and went on to a successful career in Hollywood as a producer and CEO of Motown Records. More importantly, George Jackson is remembered as a man whose "heart was inclusive," who "was about family, " who was "grateful, honorable, loyal, firm and strong." When George Jackson died unexpectedly in 2000 at the age of 42, Brother Brian Carty challenged Jackson's friends and family to help make Jackson's dream of opening a school to educate young talented, economically disadvantaged boys a reality.
Mission
The mission of George Jackson Academy is to educate, inspire, and empower boys with courage, integrity, excellence and leadership. Students, regardless of their economic circumstances, are presented with rigorous academic challenges that enable them to realize their highest potential. Founded in the Lasallian tradition—the head, the heart, and the spirit—the school community is committed to graduating scholars and young men of character who excel in high school and beyond. 
Program
Students are challenged intellectually by a rigorous and engaging curriculum and are prepared to attend some of the most competitive independent day and boarding schools throughout the country as well as some of New York's top independent, parochial and public schools. This year's graduates will be attending, amongst other schools: Church Farm School, Groton, Thatcher, Fordham, Peddie, Cate, Poly Prep, Bronx Collaborative, and Phillips Andover. GJA has literally been a transformational experience for many of its students and graduates, providing boys' with opportunities that they would not otherwise have.
GJA's goal is to provide a unique and challenging curriculum in an environment where each boy is asked to be his best. Issues of the spirit are respected equally with those of the intellect. Boys are known and supported in an educational community that nurtures their specific needs and bolsters them during their most formative years. Students support one another as they work to create a community that celebrates integrity, personal honor and emotional courage, learning and embracing the value of brotherhood. Every boy is challenged by peers and mentors to meet and surpass the highest expectations and to develop talents to their maximum potential. Beyond the daily curriculum, GJA has established a number of partnerships in the community, utilizing the city as a classroom. These partnerships include work with Julliard, American Ballet Theatre, Whitney Museum of Art, Fencers Club, and WriteON.
This is a period of transition for the school. About a year and a half ago, the Board engaged in a strategic review which has positioned the school well for moving forward, along with reinvigorating the Board, increasing faculty salaries, and providing a significant renovation of the school building. As noted, the school will start in Grade 5 beginning this fall, and with the 2020-2021 school year, it will focus on being a traditional middle school serving Grades 6 through 8. The school has an endowment of approximately $3M and its next year's operating budget will be $2.7M. While each boy's family pays some tuition to insure "buy in," virtually all of the budget is raised through individuals and foundations. The 2019-2020 school year will see a new administrative structure and a smaller faculty as the school adjusts to its new formation. There are 14 faculty and staff in addition to a Head of School and Directors of Curriculum, Development, Admissions, and Placement.
The Position
The Interim Head of School will be an individual who has the experience and leadership skills to:
Be an active, visible, impactful, and joyful leader in a school that serves boys Grades 5-8

Coalesce the school community to move forward together through accessible, engaged leadership and open communication

Build faculty morale through thoughtful support, visibility, mentoring, strong communication, and the authentic valuing of faculty voice

Assess existing policies and school practices, working with others within the school community to ensure clarity and documentation as appropriate

Lead faculty through an examination of the daily and weekly schedule to develop recommendations for consideration as the school prepares for a permanent head and its 2020-2021 Grades 6-8 structure

Offer support and guidance to the Director of Curriculum as the school continues efforts to ensure clarity of scope and sequence in its academic program

Actively support efforts in fundraising, admissions, and student outplacement

Work with the Board of Trustees as they continue the process of developing strong independent school board governance.
The opportunity to lead George Jackson Academy is an opportunity to join a unique school that is part of a very special community that lives and breathes diversity, equity, social justice, and the whole education of boys. The ideal candidate will be an experienced independent school leader who can embrace the school's mission and focus on the achievement of the above opportunities.
For Consideration
Please send electronically: Resume, Letter of Interest and Personal Statement and/or a Statement of Educational Philosophy to:
Jane Armstrong or Bill Lyons, Managing Partners
Independent Thinking
search@independent-thinking.com
617-332-3131
All inquiries will be treated confidentially and review of candidate files will begin immediately. George Jackson Academy does not discriminate on the basis of race, color, religion, sexual orientation, or ethnic or national origin and is an equal opportunity employer.